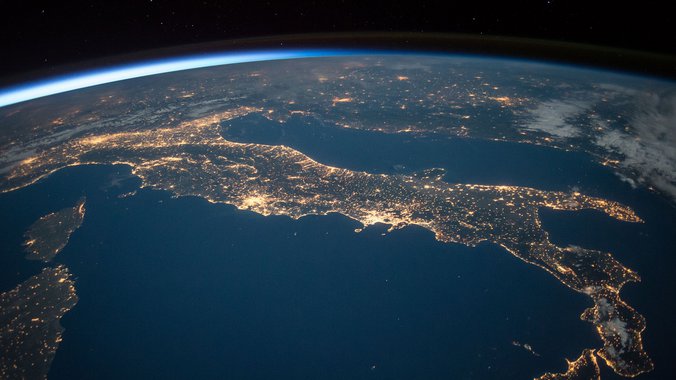 NASA VS. TVITER 🧐
NASA je na svom Tviter nalogu 22. oktobra izazvala tviteraše na obračun. Tviteraši koji veruju u teorije zavere imali su mogućnost da predstavnicima ove agencije postave bilo koje pitanje.
Think we didn't land on the Moon? What about the Earth being flat?

We're diving into conspiracies & hoaxes for a special #NASAHalloween 🎃 episode of #AskNASA. What secret plans do you think we've been cooking up over the years? Drop them below.

Video reply = extra points 😎 pic.twitter.com/VxOPsi8Qd9

— NASA (@NASA) 22. октобар 2020.
IZVOR: TW / @NASA
Tvit ima preko 1.500 komentara i preko 20.000 lajkova. Pitanja su bila raznolika, a NASA je odgovorila na neka najinteresantnija:
Humans haven't been on the surface of the Moon since 1972, long before 4K video existed - but you can take a virtual tour thanks to data provided by our Lunar Reconnaissance Orbiter spacecraft: https://t.co/MgTyhiKc18

— NASA (@NASA) 31. октобар 2020.
IZVOR: TW / @NASA
Nibiru, a purported rogue planet headed toward Earth, simply put - does not exist. There is no credible evidence - telescopic or otherwise - for this object's existence.

— NASA (@NASA) 31. октобар 2020.
IZVOR: TW / @NASA
Teoretičari tvrde da će baš ova planeta Nibiru biti ta koja će uništiti planetu Zemlju. Navodno, ovo je 9. nevidljiva planeta u Sunčevom sistemu.
Thanks for your question, Senju! The flags appear to "wave" or "flap" but actually, they're swinging. Swinging motions on Earth are dampened due to gravity and air resistance, but on the Moon any swinging motion can continue for much longer. https://t.co/EZZAG6YsoJ

— NASA (@NASA) 31. октобар 2020.
IZVOR: TW / @NASA
Our current lunar sustainability surface concept calls for development of an Artemis Base Camp at the lunar South Pole to enable science investigations, technology demonstrations and economic activity.

— NASA (@NASA) 31. октобар 2020.
IZVOR: TW / @NASA
Moonlight is actually reflected sunlight. And much like Earth, the Moon has day and night, but one lunar day = one Earth month! Half of the Moon is always lit by the Sun, but the part that we see changes throughout the month. https://t.co/W3m3vcRnKK pic.twitter.com/fE3QMesKv1

— NASA (@NASA) 31. октобар 2020.
IZVOR: TW / @NASA
To confirm, we do not have a secret Moon base. With our #Artemis program, we'll work with our partners to establish a long-term presence on the Moon at the lunar South Pole by the end of the decade.

— NASA (@NASA) 31. октобар 2020.
IZVOR: TW / @NASA
Koje je vaše mišljenje, da li je NASA htela samo da proveri šta teoretičari zavere znaju ili smatrate da su dali iskrene odgovore? 😉😅
Autor: redportal.rs